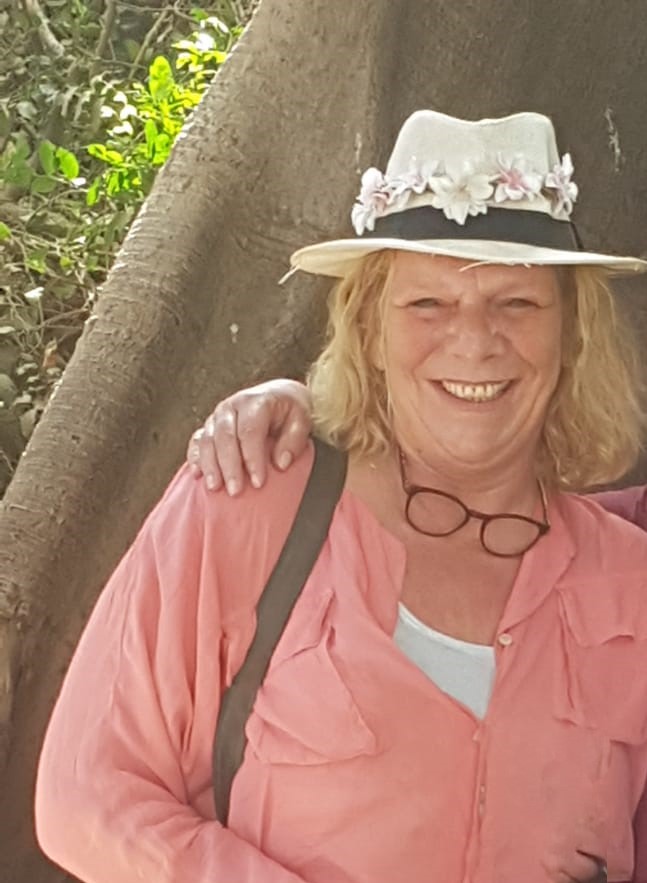 Ellen Stokman – Secretary
Another life in Gambia.
Let's introduce myselve ! My name is Ellen Stokman, mother of three sons (25, 26 and 29) and since November 2018 I work with great pleasure as a volunteer for Care for Natural in Gambia.
On the morning of April 8 my life collapsed when I found my husband lifeless next to me in bed. Just like that, suddenly, away, past… The future ceased to exist!
Now, two years later, I know that my life will never be the same again. Loving doesn't stop when the love of your life is gone. During a holiday in Gambia the idea arose to give my life a different direction. A life without Jeroen, a life to which I have to give a new and meaningful interpretation. Once in the Netherlands I started to study organizations that run volunteer projects in The Gambia. I visited several meetings and ended up at Care for Natural via a tip from Maaike van Leeuwestijn. I visited the foundation and participated for a day to get a taste of the atmosphere. I was enthusiastic and felt something of joy again, my decision was made. I was going to do it! Five months to Gambia to find out what else life has in store for me…
By now the five months are almost over and I feel very happy in doing what I do at CFN in Kololi (and the inspiring and always busy Claudette is certainly to blame for that!). The work is varied and above all very challenging. Every day here is a surprise! I look forward to every working day, wondering what will happen next! My work is different every day. Sometimes I assist Claudette with a burn treatment, other times I design a folder for Care for Natural. And in between there are hundreds of other jobs to be done, varying from guiding tourists on Mariamakunda to updating patient files, from making a film about CFN's activities to preparing a presentation for Cuban doctors, from co-managing nursing students to brainstorming about the design of the exhibition stand at the International Trade Fair. And since this week I have been appointed secretary of the foundation Care for Natural. In short, I am so busy here and so happy that I decided to extend my stay here until the end of July, then return to the Netherlands to visit my three sons and then go back to The Gambia for a longer period of time. CFN is not rid of me yet! The Gambia is getting more and more on the map. Even here in our village there is a project for schoolchildren in The Gambia, and the commitment that Claudette has given, and still gives, to the animals and people in The Gambia is enormously admirable. Without expecting anything in return and with unbridled dedication she continued to support people and animals financially or with medical care. Women can learn a profession with her, children and adults can go to her with their burns and do that regularly, stray dogs or cats can get a good home with her or she makes sure that they get a good home. She also takes care of employment with the foundation. And despite all the setbacks she has experienced over the years, she has continued to fight and believe in the good of mankind. We are proud to be able to call her our friend, for at least 23 years now. I am now taking over the Pennership from Rien Been and hope in this way to be able to contribute to all the charities that my best friend knows how to conceive and execute time and time again.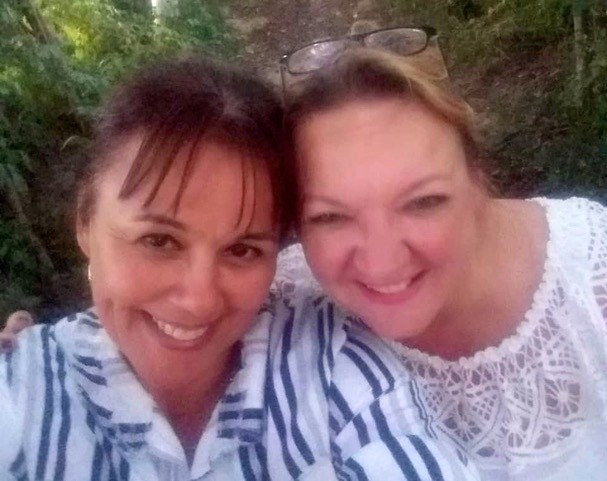 Ivonne Hilgers – Treasurer
My name is Ivonne Hilgers. I do work for KLM and live, together with my husband Nico, in De Zilk, near the Keukenhof. Through a colleague at KLM we met Claudette in 1989 or so. After years of intense friendship, my husband and I waved Claudette goodbye Claudette when she decided to live permanently in The Gambia in 1995. We experienced the development of the Gambia since then. The first time we visited Claudette and David (here husband) we arrived and departed from the old airport, there were no street lights and certainly no tarred roads and Claudette and David had though issues to deal with. We have been in The Gambia several times now but sometimes we skip a few years. Our friendship conquered mountains and ocean, our contact has always remained. In the past through Skype and nowadays through the use of WhatsApp. When we go back to The Gambia it is extra interesting to see all the new developments in terms of infrastructure and expansion of tourist areas. To see all the developments of the Foundation Projects is fantastic, it's a pleasure to take part in this.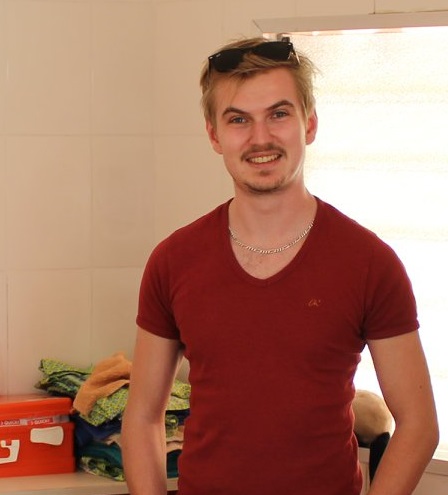 Peter van Velzen – General board member
In 2007 I visited the Gambia for the first time and I was immediately devoted to the beautiful culture and lifestyle of the Gambians. The years that I went to the Gambia, I wanted to experience the real Gambian life a bit more and I decided to stay in a local guesthouse instead of in a hotel.
In the Netherlands I started working as a programmer and webdesigner and I noticed that the owners didn't have the means or the money to promote their guesthouse on the internet with a website. I then decided to create a website for them.
In 2009 I met Peter and Brigitte and they told me about the Foundation and what things have already been done by the Foundation. The following year I met Claudette and I was able to see how she works for the Gambian people and with how much dedication she does her work. After that I became more involved with the Foundation and I started to help with the management of the website and the promotion of for example social media.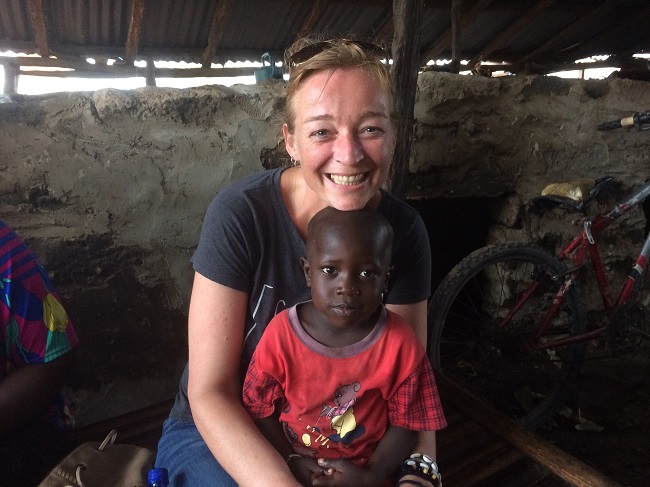 Maaike van Leeuwestijn – Chairperson
My name is Maaike van Leeuwestijn, 42 years old, residing in Apeldoorn. In 2016 I visited The Gambia for the first time and I have fallen for the charms of the country. The people, the atmosphere, nature and culture made me revisit The Gambia at any opportunity I had. In March last year (2017) I decided to commit myself to the foundation Care for Natural first as an ambassador. Especially the goal of self-reliance appeals to me very much in the foundation. Together we try to offer families in The Gambia a better life, a life with future prospects. In the meantime I have developed other projects for the Gambia myself and met more people who are committed to different projects. All with the same passion: helping the people in this beautiful little country in Africa!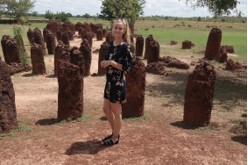 Jip Scherpenzeel – General Board member
After seeing how the Foundation and Claudette work to create opportunities and stimulate sustainable development for people and nature, I didn't have to think long about taking over the position of interim Secretary from Brigitte den Ouden, now taken over by Ellen Stokman. Just by looking at what people themselves need, how to give not the fish, but the fishing rod, is a starting point that I fully support. It is therefore with great pleasure that I take up this position and I hope that together we will be able to achieve many fine things in the coming year.( Redaction : Jip worked in our office in the Gambia and achieved finding sponsorship for our Aloe Vera Burntreatment Centre for Children. She also executed the project, the construction, the Aloe plantation, within a matter of months, helped creating protocols and numerous trainings. She managed to get us operational within 8 months and is actively coaching the staff with treatments, keeping their records, their patient photo files, reporting correctly and objectively, always upgrading their level of professionalism, etc. This lady is a miracle worker ! )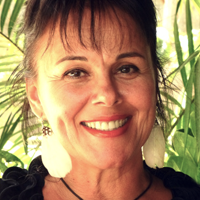 Claudette Krook – Founder / General board member
I've been captured by the Gambia and by David, since 1994. Due to a combination on happy and sad factors present in my live then, I gave up my much loved job as passenger handling officer at KLM and left for the Gambia. Eversince I have been living officially and continuously in The Gambia. In 1996 we got married. We have a daughter, now a beautiful mature young women. I was employed at first in a hotel as a quality control and public relation officer… then salary failed to be paid, thus i left. I spend some months at a supermarket wholesale company, after which i helped my husband in a food processing factory. It helped me to get to know the Gambia from within. In our own compound in Kololi I started making yoghurt, ice creams, etc. My inspiration and teacher was DavidS grandmother who has dedicated her life to raising her family as a widow with 8 children and later to help all those around her, by making yogurt which she would freeze to ice yogurt. She offered to teach me how to make the yogurt. This way i was able to create a few jobs. As many know it got a bit out of hand, we are now producing some 60 products. I like to see obstacles as challenges, not as problems. Light has always fascinated me. The power of light in the darkness. I wish to be a little light, together with all those other lights and make the darkness subside…